Current Members for Spring 2019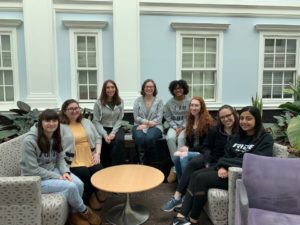 From left to right: Gabriella DeVito, Cassandra Halper, Jillian Duff, Dr. Jessica Barnack-Tavlaris, Nikita Pate, Sara Breheny, Emma Pranschke, and Farihah Shameem.
MEMBER BIOS:
SARA BREHENY
I am a sophomore psychology major on a premed track. I decided to join the Reproductive and Sexual Health Lab because it is such an important area of study, but is often overlooked or ignored. I think that learning and studying different issues pertaining to reproductive and sexual health can help to end the stigma and hopefully educate people on these topics.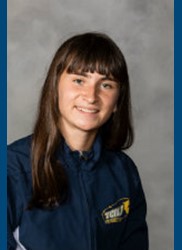 GABRIELLA DEVITO
I am a junior psychology major with a minor in Spanish. Initially, I came to TCNJ wanting to go into the medical field as a biology major, but I have found the relationship between psychology and medicine to be even more interesting and now am pursuing a career specializing in eating disorders. Along with this, I find the concepts of reproductive and sexual health to be intriguing and vital to understanding how human relationships are established and maintained.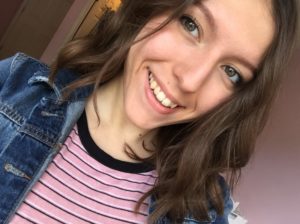 JILLIAN DUFF
I am a sophomore Psychology major here at TCNJ. After taking Psychology of Women last semester, I became more interested in learning about social processes and stigma that affect women on a daily and long-term basis. After talking with Dr. B-T, I found that this lab would enable me to deep-dive in this subject. I hope that in the future I can spread my newfound knowledge to others and make more informed decisions about my own health. I think that this lab will teach me how to hold more necessary conversations about women's rights and health in general, especially in today's political climate.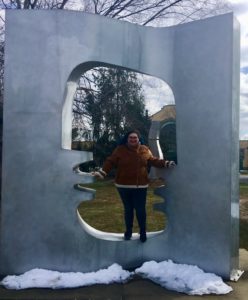 CASSANDRA HALPER
I am a junior psychology and communications double major. I think learning about and breaking down stigmas related to women's sexual and reproductive health is extremely important. I want to be an advocate both on and off campus for women and spread awareness to health disparities. I look forward to learning more in this lab and researching various topics within sexual and reproductive health.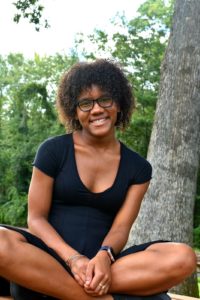 NIKITA PATE
I am a sophomore Psychology major on the Pre-Medicine track. Growing up I always knew that I wanted to go into the medical field, specifically to be an OBGYN. While taking WRI 102 I saw myself writing mostly about women's reproductive and sexual health and the stigmas and disparities surrounding it. After that I learned about Dr B-T's lab and knew that I would fit right in. I think it is important to find the roots and causes for such troubling stigmas and disparities and through this lab, I will be able to do that and more.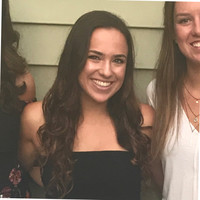 EMMA PRANSCHKE
I am a senior psychology major and sociology minor at TCNJ. I've found that the stigma surrounding issues in sexual and reproductive health often hinder people from vocalizing important concerns, or educating themselves on healthy behaviors. I especially think that women's health concerns are often overlooked in society. I hope to be an advocate for reproductive and sexual health to help abate the stigma surrounding sexual health concerns and contribute to movements toward gender equality.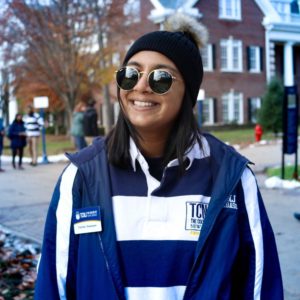 FARIHAH SHAMEEM
I am a Senior Psychology major at TCNJ. I have been involved in various psychology labs during my time here and love being involved in research. I was interesting in joining this lab because I believe sexual and reproductive health is a subject that is not discussed enough in today's society. Through this lab, I would like to become more educated on the topic and make larger efforts toward ending negative stigma around it.
Click photos to learn about Previous Members:
Spring 2018 Lab Members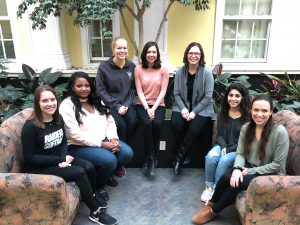 Fall 2017 Lab Members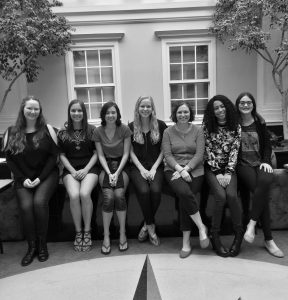 Spring 2016 Lab Members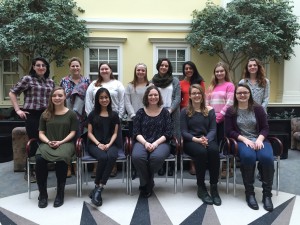 Top Row, From Left to Right: Sarah Melamed, Caleigh Lans, Madeline Dec, Victoria Michels, Alina Ashan, Julia McGovern, Jessica Milne
Bottom Row, From Left to Right: Rachel Fikslin, Alicia Lalicon, Dr. Barnack-Tavlaris, Noelle Skrobola, Anna Mitarotondo
Previous Members: